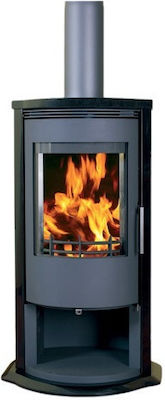 Color Steel Wood Burning Stove 16kW Gray
Code: 48118004
Delivery
Thu, 28 Dec - Fri, 05 Jan
Skroutz Buyers Protection & 2 years warranty
How Skroutz is there for you after your purchase?
After-sales Support
If there is a technical issue with your purchase, get in touch directly with Skroutz! We can assist you with everything and find the best solution for you, without any hassle.
See more
Free Returns
If you change your mind or if it's not the size you wanted, you can return your purchase easily, fast & completely free of charge!
See more
All shops
Prices are calculated for:Κύπρος, Other Payment Options
Specifications
Product Details
Air Ηeater

No
Radiator

No
Cook Stove (with Oven)

No
Chimney diameter

-
Material

Steel
Colour

Gray
Wood Heating Stove

No
Performance
Energy Class

A
Total Power

8 kW
Power in Air

8 kW
Energy Efficiency

-
Water Consumption

-
Dimensions & Weight
Height

-
Width

-
Depth

-
Weight

-
Important information
Specifications are collected from official manufacturer websites. Please verify the specifications before proceeding with your final purchase. If you notice any problem you can report it here.
Questions
Do you have a question about the product?
Those users who have this product can help you
Ask for the product