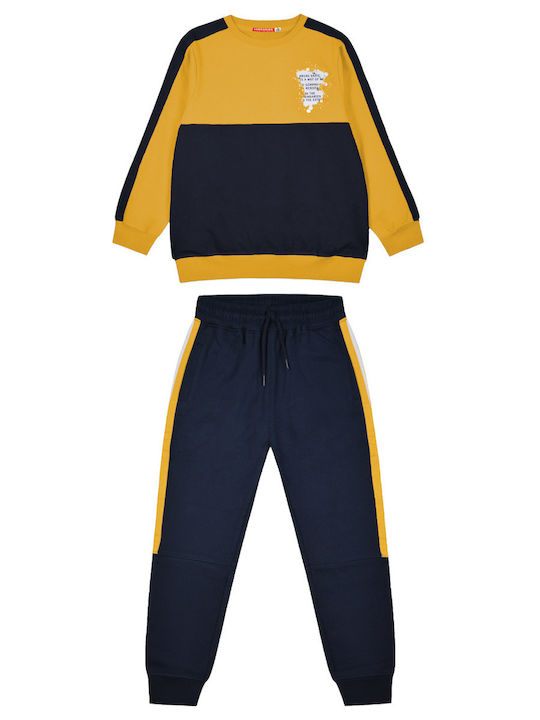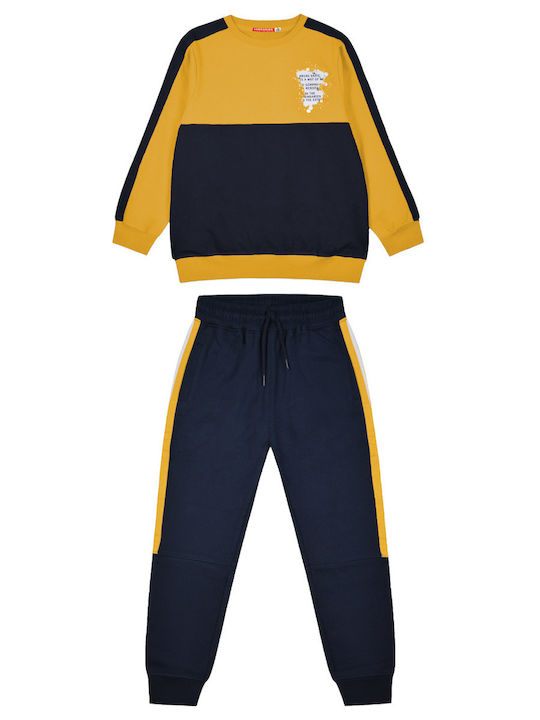 Energiers Kids Sweatpants Set Yellow 2pcs 13-123082-0
Code: 13-123082-0-1
Tracksuit set from the company Energiers suitable for the winter months. It is an ideal everyday choice for dressing children, combining colors and designs to offer a ready-made look in their appearances. It consists of 2 pieces and each part can be worn separately, combining it with other clothes from the child's own wardrobe, making dressing a game and giving them the ability to function independently by learning to dress in their own style. Additionally, it provides greater comfort and flexibility for school and play.

• Composition: 85% Cotton, 15% Polyester
Delivery
Fri, 15 Dec - Tue, 19 Dec
Skroutz Buyers Protection
Did you change your mind?
That's all right!
You can return your order for free, easily and quickly.
Learn more
How Skroutz is there for you after your purchase?
After-sales Support
If there is a technical issue with your purchase, get in touch directly with Skroutz! We can assist you with everything and find the best solution for you, without any hassle.
See more
Free Returns
If you change your mind or if it's not the size you wanted, you can return your purchase easily, fast & completely free of charge!
See more
All shops
Prices are calculated for:Κύπρος, Other Payment Options
Description
Tracksuit set from the company Energiers suitable for the winter months. It is an ideal everyday choice for dressing children, combining colors and designs to offer a ready-made look in their appearances. It consists of 2 pieces and each part can be worn separately, combining it with other clothes from the child's own wardrobe, making dressing a game and giving them the ability to function independently by learning to dress in their own style. Additionally, it provides greater comfort and flexibility for school and play.

• Composition: 85% Cotton, 15% Polyester
Specifications
Gender

Boy
Type

Sweatpants Set
Colour

Yellow
Pieces

2 pcs
Hooded

No
with Rubber

Yes
Camo

No
Important information
Specifications are collected from official manufacturer websites. Please verify the specifications before proceeding with your final purchase. If you notice any problem you can report it here.
Questions
Do you have a question about the product?
Those users who have this product can help you
Ask for the product